Business and Technology
Twitter Counters Musk Court Claims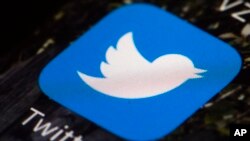 Twitter Inc. on Thursday dismissed Elon Musk's claims in a Delaware court filing that he was hoodwinked into signing the deal to buy the social media company, saying that it was "implausible and contrary to fact."
NEW YORK —
"According to Musk, he — the billionaire founder of multiple companies, advised by Wall Street bankers and lawyers — was hoodwinked by Twitter into signing a $44 billion merger agreement. That story is as implausible and contrary to fact as it sounds," the filing released by Twitter on Thursday said.
Elon Musk made the claims in a countersuit filed under seal last Friday, which was made public on Thursday.
Musk also claims that "Twitter's misrepresentations run far deeper than simply providing incorrect numbers" about its spam or false accounts.
While "Twitter touts having 238 million 'monetizable daily active users,' those users who actually see ads" is roughly 65 million lower, Musk says in the counterclaims.
Twitter maintains that its SEC disclosures about monetizable daily active users were accurate.
Twitter's filing is the latest salvo in what is building up to be an increasingly acrimonious legal showdown between the world's richest person and the social media giant.
The two sides head to trial on Oct. 17 after Musk sought to abandon his deal to acquire Twitter over what he says is a misrepresentation of fake accounts on the site.
The San Francisco-based company is trying to force Musk to follow through on the deal and accuses him of sabotaging it because it no longer served his interests.
In the counterclaims made public Thursday, Musk accuses Twitter of stepping up efforts to conceal the true number of its users, as the market plummeted.
"As a long bull market was coming to a close, and the tide was going out, Twitter knew that providing the Musk Parties the information they were requesting would reveal that Twitter had been swimming naked," the counterclaims say.
Musk, the chief executive of electric car company Tesla Inc. offered to buy Twitter for $54.20 per share in April, saying he believed in its potential as a global platform for free speech.
But he soured on Twitter as its stock price lagged his takeover bid, and began expressing skepticism that bot and spam accounts represented less than 5% of users.
Musk sought to back out on July 8 without paying a $1 billion breakup fee, citing Twitter's failure to provide details on bot and spam accounts. Twitter sued him four days later.
A representative for Musk did not immediately respond to a request for comment.
See all News Updates of the Day
Mine Massacre Families May See Justice Soon
Outstanding claims of compensation from the massacre of 34 workers at a South African platinum mine a decade ago are likely to be settled this month, an official said on Wednesday.
Police gunned down 34 mineworkers and injured 78 others as they repressed a wildcat strike that had turned violent at the Marikana mine northwest of Johannesburg on August 16, 2012.

The massacre was the worst act of police violence since the end of apartheid, which had been legally dismantled 11 years earlier.
Solicitor-General Fhedzisani Pandelani announced that the last civil claims against the government were on track to be resolved before the end of August.

Forty-eight claims remain, Pandelani told a press briefing in the capital Pretoria.

"I can also give the assurance that to the extent that is possible, we could in fact be in a position to resolve all of those matters within this month," he said.

Pandelani said the last cases hinged on the extent of personal injuries, medical examinations or actuarial calculations.

Compensation claims directly related to miners who were killed had already been settled last year, with the state paying almost 76 million rand ($4.6 million) to the victims' families, he said.

He added it was "regrettable" it took so long to bring the cases to a close.

South Africa marks the 10th anniversary of the massacre that shocked the nation on August 16.

Algerian Education Scammers Get Jail
Two Algerian social media influencers were sentenced on appeal Tuesday to a year each in prison, with six months suspended, over a scam targeting students seeking education abroad, local media reported.
Among the charges faced by Farouk Boudjemline, known as Rifka, and Mohamed Aberkane, alias Stanley, were criminal association, forgery, theft, fraud and money laundering.

Their co-accused Numidia Lezoul faced the same charges but was acquitted.
All three are well-known in the north African country, and were originally sentenced to one year each and fined the equivalent of 650 euros for promoting the "Future Gate" agency.
Oussama Rezagui, the head of the agency, was given a six-year jail sentence, reduced on appeal from seven years, and a heavy fine.
The scam involved charging students large sums to arrange their university registration and provide accommodation, but left them to their fate once there.
This ruse had defrauded many Algerians wishing to study abroad, particularly in Russia, Ukraine and Turkey.
Crypto World's Cracks Widen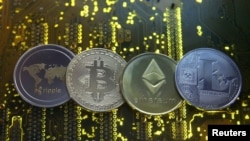 The recent Nomad hack was the eighth-biggest crypto theft on record. Other thefts from bridges this year include a $615 million heist at Ronin, used in a popular online game, and a $320 million theft at Wormhole, used in so-called decentralized finance applications.
When thieves stole an estimated $190 million from U.S. crypto firm Nomad last week, it was the seventh hack of 2022 to target an increasingly important cog in the crypto machine: Blockchain "bridges" - strings of code that help move crypto coins between different applications.
So far this year, hackers have stolen crypto worth some $1.2 billion from bridges, data from London-based blockchain analysis firm Elliptic shows, already more than double last year's total.
"This is a war where the cybersecurity firm or the project can't be a winner," said Ronghui Hu, a professor of computer science at Columbia University in New York and co-founder of cybersecurity firm CertiK.
"We have to protect so many projects. For them (hackers) when they look at one project and there's no bugs, they can simply move on to the next one, until they find a one weak point."
At present, most digital tokens run on their own unique blockchain, essentially a public digital ledger that records crypto transactions. That risks projects using these coins becoming siloed, reducing their prospects for wide use.
Blockchain bridges aim to tear down these walls. Backers say they will play a fundamental role in "Web3" - the much-hyped vision of a digital future where crypto's enmeshed in online life and commerce.
Yet bridges can be the weakest link.
"Blockchain bridges are the most fertile ground for new vulnerabilities," said Steve Bassi, co-founder and CEO of malware detector PolySwarm.
Nomad did not respond to requests for comment, but it has said it is working with law enforcement agencies and a blockchain analysis firm to track the stolen funds. Late last week, it announced a bounty of up to 10% for the return of funds hacked from the bridge.
Nomad said on Saturday it had recovered over $32 million of the hacked funds so far.
"The most important thing in crypto is community, and our number one goal is restoring bridged user funds," Mohan said. "We will treat any party who returns 90% or more of exploited funds as a white hats. We will not prosecute white hats," he said, referring to so-called ethical hackers.
Several cyber security and blockchain experts told Reuters that the complexity of bridges meant they could represent an Achilles' heel for projects and applications that used them.
"A reason why hackers have targeted these cross-chain bridges of late is because of the immense technical sophistication involved in creating these kinds of services," said Ganesh Swami, CEO of blockchain data firm Covalent in Vancouver, which had some crypto stored on Nomad's bridge when it was hacked.
"Cross-chain bridges are an attractive target for hackers because they often leverage a centralized infrastructure, most of which lock up assets," said Victor Young, founder and chief architect at U.S. blockchain firm Analog.
So how best to address the problem?
Some experts say audits of smart contracts could help to guard against cyber thefts, as well as "bug bounty" programs that incentivize open-sourced reviews of smart contract code.
Others call for less concentration of control of the bridges by individual companies, something they say could bolster resiliency and transparency of code.
Morocco Moves Toward U.S. Extradition of Cybercrimes Suspect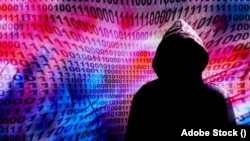 Morocco's top court has given a preliminary endorsement over the extradition to the US of a French national suspected of cybercrimes, judicial sources said on Monday.
The Moroccan court gave a "favorable opinion" on the extradition of Sebastien Raoult, 21, but a source close to the case explained that the court "did not order" the extradition at this time.
Raoult's French lawyer, Philippe Ohayon, said the court decision "reinforces our determination" that Raoult be extradited to France, not the United States.

"We believe that Sebastien Raoult has not simply been abandoned by France but that he has been sacrificed," because a French-American operation arrested five other suspects in France the same day Raoult was detained in Morocco, the lawyer said.
French magazine L'Obs reported that the FBI suspects Raoult of belonging to the Shiny Hunters hacking group, which has allegedly targeted US companies including Microsoft.

The report said US authorities were seeking Raoult's extradition over accusations including electronic fraud and identity theft.

Raoult could face more than 100 years in prison in the United States over the charges, according to L'Obs.
A police source in Morocco had confirmed in late July that Raoult was taken in for questioning on May 31 at the Rabat-Sale airport in relation to an Interpol red notice over a cyber-piracy case.

Red notices ask member countries to provisionally detain people pending possible extradition or other legal action.

The extradition itself can only be decided by Morocco's prime minister after a proposal by a committee that also includes the justice and foreign ministers, the source said.
Tanzania Tightens Belt Against Inflation
Tanzania will reduce liquidity (money supply) over the rest of 2022 in order to tackle a surge of inflation, the central bank's Monetary Policy Committee (MPC) said on Saturday.
"The MPC approved the Bank of Tanzania to reduce the speed of expanding liquidity in the remainder of 2022, in order to tame inflationary pressures from the demand side, while safeguarding the growth of the economy," an MPC statement said, without offering further detail.
Inflation in the East African country hit 4.4% in June, the latest month for which data was available.
Tanzania's National Bureau of Statistics reports that prices climbed at a faster pace for transport (8.9 percent vs 7.2 percent in May); food & non-alcoholic beverages (5.9 percent vs 5.5 percent) and housing & utilities (4.6 percent vs 4.3 percent). On a monthly basis, consumer prices were up 0.5 percent, the same rate reported for May.
The MPC warned in its statement that inflation could rise further because of prices globally for food, fuel, and fertilizer.