Business and Technology
"No Facebook Shutdown" - Kenya ICT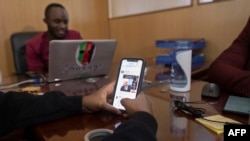 Kenya has no intention of shutting down Facebook, which is owned by Meta, its ICT minister said on Monday after the national cohesion watchdog gave the platform seven days to comply with rules on hate speech or face suspension.
NAIROBI —
"We do not have a plan to shut down any of these platforms," Joe Mucheru, the minister for information, communication and technology, told Reuters. "Press freedom is one we cherish, whether it is (traditional) media or social media."
His statement echoed that of the interior minister, Fred Matiangi, who accused the NCIC of making haphazard decisions over the weekend, and vowed that the platform will not be shut down.
"They (NCIC) should have consulted widely because they don't have the power to shut anybody down. They don't license anybody," Mucheru said.
When it issued its ultimatum, the NCIC said it was consulting with the Communication Authority of Kenya, which regulates the industry, adding that it would recommend suspension of Facebook's operations if it does not comply.
The National Cohesion and Integration Commission (NCIC) on Friday accused Facebook of contravening Kenya's constitution and laws for failing to tackle hate speech and incitement on the platform ahead of Aug. 9 national elections.
Meta has taken "extensive steps" to weed out hate speech and inflammatory content, and it is intensifying those efforts ahead of the election, a company spokesperson told Reuters.
Supporters of the leading presidential candidates, veteran opposition leader Raila Odinga and deputy president William Ruto, have used social media platforms to praise their candidates, persuade others to join them or to accuse opposing sides of various misdeeds.
Kenya's presidential and other major elections take place August 9.
See all News Updates of the Day
Africa Air Controllers Pause Strike
A 48-hour strike by air traffic controllers in West and Central Africa has been suspended, their union said on Saturday.
The Union of Air Traffic Controllers' Unions (USYCAA), which called the wildcat strike, said in a statement it decided suspend its strike notice for 10 days immediately so as to allow for negotiations.
The strike, which started on Friday, has disrupted flights across the region and left hundreds of passengers stranded at airports on Saturday.
"Air traffic services will be provided in all air spaces and airports managed by ASECNA from today Saturday, September 24, 2022 at 1200 GMT," the statement said.
The controllers work under the Agency for Aerial Navigation Safety in Africa and Madagascar (ASECNA).
Paul Francois Gomis, a leader of the Senegalese air traffic controllers told Reuters that ASECNA staff demand better working and pay conditions. He said the Dakar airport air traffic controllers are short-staffed with only 60 people working when, he asserts, 80 are really needed.
Air Controller Strike Threatens Africa Travel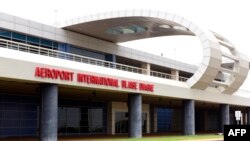 A 48-hour strike planned by some staff of French-speaking West Africa and Madagascar aviation safety agency ASECNA starting on Friday, could impact some flight operations in the region, the agency said in a statement on Thursday.
ASECNA said two of its six flight information regions could be affected by the strike despite court decisions and government bans on the strike in Togo, Chad, Central African Republic, Congo and Senegal.
"ASECNA is under the threat of a strike decided by the Union of Trade Unions of Air Controllers, a clandestine organization which is not recognised by any of the member states of the agency," it said in the statement.
The 18-member states organisation manages air traffic control in an area covering 16.1 million square kilometres of airspace.
"The Niamey flight information region is expected to be impacted," ASECNA said, urging passengers to check updated flight information and so-called Notice-to-Airmen (NOTAM) it will publish on its website. It added that a Niger court decision on the legality of the strike was expected.
It added that there were also risks with the airspace controlled by the Brazzaville, Congo flight information region due to the planned strike. It gave no further details on the risks, but added that a Congo government decision was also expected.
On Thursday, a court in Senegal suspended the call to strike by air traffic controllers in Senegal and Ivory Coast, the agency said.
But Paul Francois Gomis, a leader of the striking Senegalese air traffic controllers told Reuters that they are maintaining their decision to go on strike from 0800 GMT on Friday.
Gomis said ASECNA staff are demanding better working and pay conditions. He said the Dakar airport Air traffic controllers are short-staffed with only 60 people working where 80 are really needed.
Dakar airport authorities could not be reached for comments.
South Africa Joins Rate Hike Round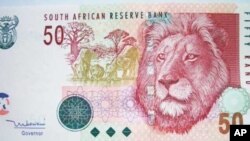 South Africa's central bank on Thursday raised its benchmark interest rate by three-quarters of a percentage point to 6.25 percent in a bid to fight inflation. The move follows interest rate hikes by a number of other nations in recent days.
The rate hike follows a similar 0.75 percent boost in July -- the highest in a decade.

That, as inflation soared to 7.8 percent in July, near a 13-year record high.

The South African Reserve Bank, in announcing the hike, voiced concerns over high inflation and weak economic growth.

"The Monetary Policy Committee decided to increase the repurchase rate by 75 basis points to 6.25 percent per year," bank governor Lesetja Kganyago said.

"The level of the repurchase rate is now closer to the level prevailing before the start of the pandemic," he said.

The move is the fifth rate hike in a row.

Nigeria's Public Debt Grows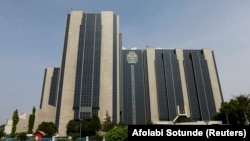 Nigeria's total public debt rose 3% to $103.3 billion in the second quarter of this year, largely driven by local borrowing to finance the budget deficit, the Debt Management Office (DMO) said.
The DMO said in its latest data, seen by Reuters on Tuesday, that public debt increased from $100.07 billion as of March this year to $103.3 billion by the end of June.
Although the debt constitutes 23% of the country's gross domestic product - within the government's self-imposed limit of 40% - Nigeria's debt repayment costs are rising while revenues are shrinking.
Between January and April, Nigeria spent more money to service its debt than it raised as revenue.
Nigeria's deficit has grown this year due to the high cost of a fuel subsidy at a time when oil revenue has fallen due to crude theft and vandalism of pipelines.
Petro Nicking "Treason" - Nigerian Lawmaker
Crude oil theft in Nigeria, which is blamed for throttling output and exports, is tantamount to treason that should be punished by the stiffest possible penalty, the Speaker of the House of Representatives said on Tuesday.
Femi Gbajabiamila said Nigeria's crude exports were at their lowest in two decades, blaming it on crude theft that he described as "treason against our country".
Oil production fell below 1 million barrels per day in August, figures from the regulator show.
"Those who seek to impoverish our country in this manner have declared war against the Nigerian people," he told legislators when reconvening the House of Representatives after a two-month break.
"The government's response must be sufficient to convince them of the error of their ways and deter others who might be tempted to join in their treason."
President Muhammadu Buhari last month expressed concern over large-scale theft of crude oil, saying it was affecting the country's revenue "enormously."