Business and Technology
Musk Takes Twitter, Brooms Execs
Elon Musk has taken ownership of Twitter Inc.with brutal efficiency, firing executives but providing little clarity over how he will achieve the ambitions he has outlined for the influential social media platform.
San Francisco —
"The bird is freed," new Twitter owner Elon Musk tweeted after he completed his $44 billion acquisition on Thursday, referencing Twitter's bird logo in an apparent nod to his desire to see the company have fewer limits on content that can be posted.
Musk fired Twitter Chief Executive Parag Agrawal, Chief Financial Officer Ned Segal and legal affairs and policy chief Vijaya Gadde, according to people familiar with the matter. He had accused them of misleading him and Twitter investors over the number of fake accounts on the platform.
Agrawal and Segal were in Twitter's San Francisco headquarters when the deal closed and were escorted out, the sources added.
He has said he plans to cut staff jobs as well, leaving Twitter's 7,500 employees fretting about their future. He also said on Thursday he did not buy Twitter to make more money but "to try to help humanity, whom I love."
The CEO of electric car maker Tesla Inc. and self-described free speech absolutist has, however, also said he wants to prevent the platform from becoming an echo chamber for hate and division.
"Twitter obviously cannot become a free-for-all hellscape, where anything can be said with no consequences!" Musk said in an open letter to advertisers on Thursday.
Other goals include wanting to "defeat" spam bots on Twitter and make the algorithms that determine how content is presented to its users publicly available.
Musk also said in May he would reverse the ban on Donald Trump, who was removed after the attack on the U.S. Capitol. The former U.S. president has said he won't return to the platform and has instead launched his own social media app, Truth Social.
A representative for Trump did not immediately respond to a Reuters request for comment.
The deal's road began on April 4, when Musk disclosed a 9.2% Twitter stake, becoming the company's largest shareholder.
The world's richest person then agreed to join Twitter's board, only to balk at the last minute and offer to buy the company instead for $54.20 per share, an offer that Twitter thought might be another of Musk's cannabis jokes.
The acrimony resulted in Musk telling Twitter on July 8 he was terminating the deal. Four days later, Twitter sued Musk to force him to complete the acquisition.
On Oct. 4, just as Musk was set to be deposed by Twitter's lawyers, he performed another U-turn, offering to complete the deal as promised. He managed to do that, just one day ahead of a deadline given by a judge to avoid going to trial.
Musk has indicated he sees Twitter as a foundation for creating a "super app" that offers everything from money transfers to shopping and ride-hailing.
But Twitter is struggling to engage its most active users who are vital to the business. These "heavy tweeters" account for less than 10% of monthly overall users but generate 90% of all tweets and half of global revenue.
The EU official overseeing internet regulation on Friday warned new Twitter boss Elon Musk the social media giant must play by the bloc's rules in Europe.

"In Europe, the bird will fly by our (EU) rules," EU internal market commissioner Thierry Breton tweeted, in response to Musk writing that "the bird is freed".

The 27-nation bloc is imposing landmark legislation aimed at reining in the power of US tech giants and forcing them to more closely screen illegal or harmful online content.

See all News Updates of the Day
Twitter Unveils ID Tags
Twitter's new owner, Elon Musk, has announced that various clients will get different ID marks to differentiate between personal and other accounts.
Social platform Twitter is rolling out different "ID Tags" so users know at a glance who or what the account holder is.
Under the plan, government Twitter accounts will get a "grey" check by their name, while corporate users get a "gold" one. Individuals get "blue" checks."
The Musk plan says all verified accounts will be manually checked to ensure authenticity. It also provides that all verified individual accounts will have a secondary mark showing the owner belongs to a NGO if that organization confirms the person's presence.
This comes in the wake of Musk's announcement in early November that he plans to charge $8 a month for a verification "check mark" - which pranksters used to then impersonate celebrities, world leaders, and corporations.
For instance, one user pretending to be drug maker Eli Lilly and Co had tweeted that insulin would be free, setting off a drop in the company's shares and forcing it to issue an apology.
The turmoil led several companies including General Motors and United Airlines to pause or pull back ads on the platform. User growth on Twitter, however, is at an all-time high, according to Musk.
In response, Musk delayed implementation of the "check" feature, now tentatively scheduled to roll out on December 2.
Musk defends installing the "check" as a new revenue stream. Presently, 90 percent of Twitter's revenue comes from advertising.
Twitter has been in turmoil since Musk bought the social media platform for some $44 billion. His suggestions that content moderation rules would be relaxed prompted some advertisers to pull out.
NGO Media Matters asserts that half of Twitters top 100 ad buyers have suspended or plan to suspend buying space on the platform.
This report contains data sourced from Agence France-Presse and Reuters.
Nigerians Bring Tech to Visually Impaired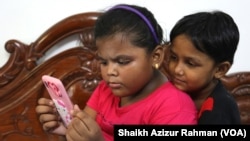 A Nigerian start up called Vinsighte is using technology to assist the visually impaired, with several products including "smart" reading glasses that convert text to audio.
About 15.3% of the world's blind population resides in Africa, according to the World Health Organization, where they often lack the resources and support needed to succeed in school and everyday life.
"I wanted to just try and see if we could build something that could solve the problem and that was where it all started," said Vinsighte CEO Kolawole Tomi.
About 15.3% of the world's blind population resides in Africa, according to the World Health Organization, where they often lack the resources and support needed to succeed in school and everyday life.
The Nigerian firm is adding to "accessibility" features on mobiles and other tech devices. Mobiles and computers can already take verbal 'dictation' from users - the challenge has been to make what it shown on the screen accessible by the visually impaired.
Ghana Seeks Gold Surrender
Ghana has ordered all large-scale mining companies to sell 20% of their entire stock of refined gold at their refineries to the Bank of Ghana from Jan. 1, 2023, Vice-President Mahamudu Bawumia said on Facebook on Friday.
"The gold to be purchased by the Bank of Ghana and the PMMC will be in cedis [Ghana's currency] at spot price with no discounts," VP Bawumia added.
Community mining schemes and licensed small-scale miners will also have to sell gold to the government, Bawumia said, without specifying how much of their reserves would be affected.
Bank of Ghana communications officer Sam Opoku said he could not confirm or deny whether Bawumia's order was being considered.
Ghana's government is carrying out a new policy whereby gold rather than U.S. dollar reserves will be used to buy oil products. The move is meant to tackle dwindling foreign currency reserves coupled with demand for dollars by oil importers, which is weakening the local cedi and increasing living costs.
A spokesperson for AngloGold Ashanti Ltd. said via email it had not yet received a formal directive on its gold reserves but looked forward to studying and engaging with the government once it does.
One gold concern, Gold Fields, said neither the Ghana Chamber of Mines nor its Gold Fields Ghana unit had been formally approached on Bawumia's plan and it could not comment, though it added that it and other miners had already agreed to a gold purchasing program with the Bank of Ghana.
Other gold producers, including Newmont Corp., Galiano Gold Inc. and Asante Gold Corp., did not immediately respond to requests for comment.
Ghana produces crude oil but has relied on imports of refined oil products since its only refinery shut down after an explosion in 2017. It has seen its cedi currency plummet more than 40% against the U.S. dollar this year.
An International Monetary Fund spokesperson did not immediately respond to a request for comment. Ghana is negotiating a relief package with the IMF as it faces its worst economic crisis in a generation.
U.S. Retailers Launch "Black Friday" Sales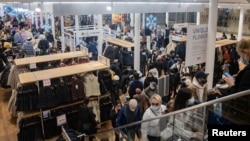 Retailers unveiled a trove of fresh seasonal promotions Friday, as they try to coax sales from reticent shoppers whose holiday cheer has been tempered by inflation and worries over a softening economy.
"Black Friday," the unofficial start of the US holiday shopping season, announced itself with the annual day-after-Thanksgiving deluge of online promotions and early store openings.

But industry experts have been cautious about this year's prospects, in light of price pressures that have exacerbated concerns about an oversupply of goods.
"Supply shortages was yesterday's problem," said Neil Saunders, managing director for GlobalData Retail, a consultancy. "Today's problem is having too much stuff."
A year ago, retailers faced product shortfalls in the wake of shipping backlogs and factory closures related to Covid-19. To avert a repeat, the industry front-loaded its holiday imports this year, leaving it vulnerable to oversupply at a time when consumers are cutting back.

Saunders said retailers have made progress in reducing excess inventories, but oversupply will mean deep discounts in many categories, including electronics, home improvement and apparel.
US shoppers have remained resilient throughout the pandemic, often spending more than expected even when consumer sentiment surveys suggest they are in a gloomy mood.

Leading forecasts from Deloitte and the National Retail Federation project a single-digit percentage rise in sales, but this is unlikely to exceed the inflation rate.

Adobe has forecast an overall holiday sales increase of 2.5 percent, less than a third of the level from last year. Besides inflation, Adobe cited higher Federal Reserve interest rates and an uptick in brick-and-mortar shopping as factors.

European countries like Britain and France have been marking Black Friday for a few years now too, but with soaring inflation, merchants there face a similar dilemma.

"Retailers are desperate for some spending cheer but the worry is that it could turn out to be more of a Bleak Friday," said Hargreaves Lansdown analyst Susannah Streeter.
Consumers like Charmaine Taylor, who checks airline websites frequently, are staying vigilant.

Taylor, who works in child care, has had her travel plans thwarted due to exorbitant plane ticket prices -- and she is unsure of how much she can spend on family this year.

"I'm trying to give them some little gifts," she said at a park in Harlem earlier this week. "I don't know if I'll be able to. Inflation is hitting pretty hard."
"Gold for Oil!" - Ghana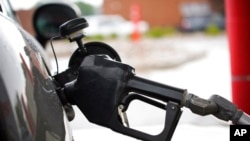 Ghana's government is working on a new policy where gold rather than U.S. dollar reserves will be used to buy oil products, Vice-President Mahamudu Bawumia said on Facebook on Thursday.
The "gold for oil" scheme is meant to tackle dwindling foreign currency reserves coupled with demand for dollars by oil importers, which is weakening the local "cedi" currency and increasing living costs.
If implemented as planned for the first quarter of 2023, the new policy "will fundamentally change our balance of payments and significantly reduce the persistent depreciation of our currency," VP Bawumia said.
Using gold would prevent the exchange rate from directly impacting fuel or utility prices as domestic sellers would no longer need foreign exchange to import oil products, he explained.
"The barter of gold for oil represents a major structural change," he added.
Ghana's Gross International Reserves stood at around $6.6 billion at the end of September 2022, equating to less than three months of imports cover. That is down from a stock position of around $9.7 billion at the end of last year, according to the government.
Bawumia's announcement was posted as Finance Minister Ken Ofori-Atta unveiled measures to cut spending and boost revenues in a bid to tackle a spiraling debt crisis.
In a 2023 budget presentation to parliament on Thursday, Ofori-Atta warned the West African nation was at high risk of debt distress and that the cedi's depreciation was seriously affecting Ghana's ability to manage its public debt.
The government is negotiating a relief package with the International Monetary Fund as the cocoa, gold and oil-producing nation faces its worst economic crisis in a generation.