Business and Technology
Meta Ponders Readmitting Trump
Facebook owner Meta Inc. is preparing to announce whether it will allow former U.S. President Donald Trump back on to Facebook and Instagram, the Financial Times has reported.
SAN FRANCISCO —
The social media giant Meta had previously said it will decide by Jan 7 whether to allow the former president to return.
However, that decision is now expected to be announced later in the month, the newspaper said, citing a person familiar with the matter.
Meta has set up a working group to focus on the matter, according to people with knowledge of its operations, the report said, adding that the group includes staffers from the public policy and communications teams, as well as from the content policy team.
Meta did not immediately respond to a request by Reuters for comment.
The development comes after Elon Musk, Twitter's new owner, revoked a permanent ban on Trump in November last year on the social media platform after polling users.
Trump maintained that he had no interest in returning to Twitter.
"I don't see any reason for it," the former president had said via video when asked whether he planned to return to Twitter by a panel at the Republican Jewish Coalition's annual leadership meeting.
Trump has mounted relentless attacks on the integrity of U.S. voting since his 2020 election defeat and launched a bid in November to regain the presidency in 2024, aiming to pre-empt potential Republican rivals.
See all News Updates of the Day
Europe Maps the Road for EVs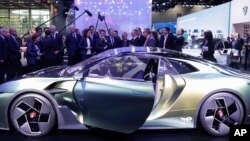 The electrification of the car industry is gathering pace, particularly in Europe, where the sale of new cars running on petrol and diesel will end in 2035. But challenges remain around their production, affordability and whether enough infrastructure can be put in place to persuade drivers to make the switch.
ore than 1.1 million electric cars were sold in the European Union last year, up by a quarter to a record 12.1 percent share of the market.
Electric cars are on average much more expensive than their petrol equivalents, starting from about 35,000 euros ($38,000). This puts them out of reach for many drivers, despite heavy subsidies.

But Tesla announced price cuts of up to 20 percent in Europe and the US in early January, quickly followed by a similar move from Ford.
Elon Musk's Tesla remains the biggest seller of electric cars globally, shifting 1.3 million units in 2022, driven by its Model Y SUV. It predicts a 37 percent increase this year.

In Europe, manufacturers could follow a similar route to gain market share, but also in order to comply with increasingly stringent European CO2 emission standards, according to German analyst Matthias Schmidt.
Traditional auto giants like Volkswagen and Stellantis group -- which owns Peugeot and Jeep -- are stepping up their launches of electric models.

Luxury brands such as Rolls Royce and Ferrari are also planning to launch their first battery-powered models soon.

"2022 was a problem of supply, (but) we're likely to see a complete switch," he said.

"If (manufacturers) start to panic, we're likely to see more and more cuts."

Producers could also react to Chinese manufacturers ramping up production, with plans to produce in Europe at a cheaper price.
Concern about battery life remains one of the main factors that deters drivers from switching to electric vehicles.

Most are limited to a few hundred kilometers and recharging can take anything from 20 minutes to several hours depending on the terminal.

This means the development of a network of fast and accessible terminals for charging is crucial for longer journeys.

The EU will need 3.4 million charging points by 2030, according to a report by consulting firm McKinsey, with updated power grids to cope.

This could cost some 240 billion euros, with companies including Fastned and Ionity ramping up investment in charging stations.
EU Takes Aim at AI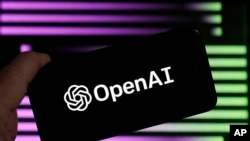 EU industry chief Thierry Breton has said new proposed artificial intelligence rules will aim to tackle concerns about the risks around the ChatGPT chatbot and AI technology, in the first comments on the app by a senior Brussels official.
EU's Breton said the risks posed by ChatGPT - the brainchild of OpenAI, a private company backed by Microsoft Corp.- and AI systems underscored the urgent need for rules which he proposed last year in a bid to set the global standard for the technology. The rules are currently under discussion in Brussels.
"As showcased by ChatGPT, AI solutions can offer great opportunities for businesses and citizens, but can also pose risks. This is why we need a solid regulatory framework to ensure trustworthy AI based on high-quality data," he told Reuters in written comments.
Under the EU draft rules, ChatGPT is considered a general purpose AI system which can be used for multiple purposes including high-risk ones such as the selection of candidates for jobs and credit scoring.
Breton wants OpenAI to cooperate closely with downstream developers of high-risk AI systems to enable their compliance with the proposed AI Act.
Breton said the European Commission is working closely with the EU Council and European Parliament to further clarify the rules in the AI Act for general purpose AI systems.
"People would need to be informed that they are dealing with a chatbot and not with a human being. Transparency is also important with regard to the risk of bias and false information," he said.
Breton said forthcoming discussions with lawmakers about AI rules would cover these aspects.
"Just the fact that generative AI has been newly included in the definition shows the speed at which technology develops and that regulators are struggling to keep up with this pace," a partner at a U.S. law firm, said.
Just two months after its launch, ChatGPT - which can generate articles, essays, jokes and even poetry in response to prompts - has been rated the fastest-growing consumer app in history.
Some experts have raised fears that systems used by such apps could be misused for plagiarism, fraud and spreading misinformation, even as champions of artificial intelligence hail it as a technological leap.
Concerns about plagiarism by students have prompted some U.S. public schools and French university Sciences Po to ban the use of ChatGPT.
Generative AI models need to be trained on huge amount of text or images for creating a proper response leading to allegations of copyright violations.
Microsoft declined to comment on Breton's statement. OpenAI - whose app uses a technology called generative AI - did not immediately respond to a request for comment.
Despite declining comment, Microsoft President Brad Smith wrote in a blog post on Wednesday "There are days when I'm optimistic and moments when I'm pessimistic about how humanity will put AI to use."
OpenAI has said on its website that it aims to produce artificial intelligence that "benefits all of humanity" as it attempts to build safe and beneficial AI.
Rand Drops, Reflecting Slump
The South African rand fell against the dollar on Friday, after the release of a whole-economy survey that showed business activity shrinking in Africa's most industrialized economy.
S&P Global's South Africa Purchasing Managers Index (PMI) fell to 48.7 in January from 50.2 in December. Readings below 50 indicate a contraction in activity.
It was the fastest pace of contraction since the end of 2021 as new orders fell due to rolling power cuts and weak economic conditions, the survey showed.
Concurrently, the government's benchmark 2030 bond was weaker, with the yield up 8.5 basis points to 9.585%.
Along with the rand falling in response to new economic data, it also fell Friday as the U.S. dollar strengthened in global markets after the release of strong U.S. employment data.
US Services Sector Rebounds
The dominant services sector in the United States bounced back in January after contracting in December, survey data showed on Friday, helped by stronger business activity and new orders.
The Institute for Supply Management's (ISM) services index came in at 55.2 percent in January, rising more than expected above the 50-percent threshold signaling growth in the sector.

"Respondents indicated that capacity and logistics performance continue to improve," said ISM survey chair Anthony Nieves in a statement.

"The majority of panelists indicated that business is trending in a positive direction," he added, although some firms find it hard to fill open positions while others cut headcount.

In January, the business activity index jumped 6.9 points up to 60.4 percent while the new orders index surged 15.2-points to 60.4 percent, the ISM report said.
But analysts expect the good showing last month will not last as the impact of rate hikes and heightened borrowing costs ripples through the economy.
"Despite the rebound... the longer-term slowing in the services sector remains intact," said Oren Klachkin of Oxford Economics.

"A significant bounce is unlikely over the coming months as demand cools in the wake of Fed rate hikes and the past tightening in financial conditions," he added.

Survey participants also indicated a difference in mood across industries.

A respondent in the accommodation and food services sector expressed positivity on growth, noting that "consumer confidence is returning, and people are more willing to spend money on luxury items."

But another respondent in the construction sector said the "new residential housing market is still reeling from mortgage rate increases."

"Sales have fallen off dramatically at entry-level price points, as costs are trending flat," the unnamed respondent said.

US is Hiring!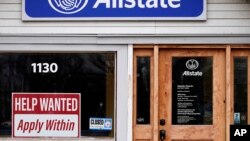 US job gains surged unexpectedly last month as unemployment slipped to its lowest rate in more than five decades, government data showed Friday, despite efforts to cool economic activity.
The United States, which has world's biggest economy, added 517,000 jobs in January after a five-month slowdown in hiring, as the jobless rate edged down to 3.4 percent, said the Labor Department in a report.

"Job growth was widespread, led by gains in leisure and hospitality, professional and business services, and health care," the report added.

The figure, which could prove concerning to policymakers, defied expectations of a further decline in job gains, and marks a sharp rise from December's 260,000 number.

As central bankers embarked on an aggressive campaign to tamp down red-hot inflation, a key area of concern is the labor market, with demand exceeding the supply of available workers and employers keen to retain staff they may have struggled to find during the pandemic.

While unemployment is typically seen to edge up as interest rates rise, the jobless rate has hovered at historically low levels.

The Federal Reserve has also been monitoring wage growth on concerns that elevated salaries could feed into services inflation.

In January, average hourly earnings rose by 0.3 percent, to $33.03, said the Labor Department.
The January hiring jump was followed at the end of the month with another, but relatively small, hike in interest rates by the U.S. Federal Reserve, its central bank. But a number of observers say the quarter-point increase will not tip the economy into a recession.