Business and Technology
"Leash Twitter!" - Germany to EU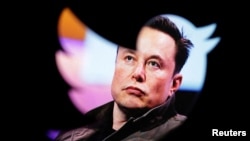 Germany appealed to the European Union on Thursday to consider regulating "abrupt" and "arbitrary" decisions at Twitter since Elon Musk's takeover.
BERLIN —
Economy ministry state secretary Sven Giegold of the Green party wrote to the EU Commission citing his "great concern" about policy zig-zagging at the troubled social media platform.

In the letter Giegold also posted on Twitter, he said the Commission should carry out the necessary reviews as soon as possible to declare Twitter a "gatekeeper" under the bloc's new Digital Markets Act.

The designation subjects companies with a dominant market position to particular scrutiny.

He also called for the complementary Digital Services Act, which comes into force in February 2024, to prevent "capricious de-platforming" of users.

The DSA was designed to combat online hate speech, disinformation and piracy in Europe at a time when much of the internet content seen by EU citizens is controlled by US-based companies.

Giegold cited his concerns about "Twitter's platform rules and their abrupt changes and arbitrary application" in the letter to Commission Executive Vice President Margrethe Vestager and Internal Market Commissioner Thierry Breton.

"The EU should use all the possibilities at its disposal to protect competition and freedom of speech on digital platforms," he said.

The eight weeks that Musk has officially owned Twitter have been riven by chaos, with mass layoffs, the return of banned accounts and the suspension of journalists critical of the South African-born billionaire.

Musk's takeover also saw a surge in racist or hateful tweets, drawing in scrutiny from regulators and chasing away big advertisers, Twitter's main source of revenue.

Giegold said banning journalists' accounts and restricting links to rivals "threaten not only free competition but also pose a risk for democracy as well as freedom of speech, information and the press".

See all News Updates of the Day
Euro Inflation Falls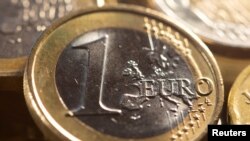 The eurozone's annual inflation rate has fallen for a third consecutive month, official data showed on Wednesday, but uncertainty over the figures and continued price growth cooled optimism.
EU consumer prices in January eased to 8.5 percent, down from 9.2 percent in December, helped by a continued slowdown in the pace of energy cost rises.

Although inflation in the single currency area is slowing, the European Central Bank (ECB) is expected to raise interest rates on Thursday with a 50-basis-point hike.

January's inflation rate was much lower than the forecast of nine percent by financial data firm FactSet. But economists warned against taking the data at face value.

"January's bigger-than-expected decline in headline euro-zone inflation should be taken with a big pinch of salt" because Germany's data were estimates only and "therefore likely to be unreliable", Jack Allen-Reynolds, senior Europe economist at Capital Economics, said in a note.

Inflation had peaked at 10.6 percent in October 2022 -- five times higher than the ECB's target -- after a year of uninterrupted increases.

ECB President Christine Lagarde said last month rates "will still have to rise significantly at a steady pace to reach levels that are sufficiently restrictive and stay at those levels for as long as necessary" to bring inflation down.

There had been fears that the eurozone's core inflation, which excludes food and energy prices, would jump in January. But it ended up not changing from the 5.2 percent recorded in December.

A "jump in core inflation in some key countries will be enough for the central bank to confirm its current hawkish stance," said ING senior eurozone economist Bert Colijn.

Eurostat data showed energy costs increased by 17.2 percent in January compared to 25.5 percent a month earlier.

Food and drink costs recorded a greater rise of 14.1 percent last month compared to 13.8 percent in December.

- European resilience -

Among the 20 countries that use the euro, Luxembourg and Spain had the lowest inflation rate, both reaching 5.8 percent in January, Eurostat said.

A flurry of better-than-expected data in the past weeks have raised hopes that the European economy is more resilient to the economic shocks from the war in Ukraine.

The eurozone is set to avoid recession this winter after recording weak-but-positive growth of 0.1 percent in the fourth quarter of 2022, data showed Tuesday.

"We think that today's print confirms that headline inflation peaked in Q4 last year and will continue to ease throughout 2023 on the back of favorable base effects and lower gas and energy prices," said Mateusz Urban, senior economist at Oxford Economics.

According to Eurostat data published Wednesday, the unemployment rate in the eurozone remained stable in December at 6.6 percent.

US Fed Considers More Rate Hikes
The US Federal Reserve is in the second day of its policy meeting Wednesday, on growing expectations that it will step down to a smaller interest rate hike as red-hot inflation shows signs of cooling.
Policymakers are widely expected to announce a 0.25 percentage point rate hike at the end of their two-day meeting, slowing from a half-point increase in December and steeper hikes before that.
The Fed cranked up the benchmark lending rate seven times last year, including four consecutive 0.75 percentage point increases, lifting borrowing costs in hopes of dampening demand.

The aim is to rein in inflation, which surged to its fastest pace in decades in mid-2022 but has since come off a peak.

- Not done yet -

But Ryan Sweet, chief US economist at Oxford Economics anticipates this will be accompanied by signals that the Fed is not done yet.

"They want concrete evidence that they've killed inflation, and they haven't yet," he told AFP.

An easing of supply chain stress and shift from spending on goods to services allows the cost of goods to moderate.

"However, it is sticky services prices that will keep the Fed on its rate-hiking course," he said in a recent report.

Analysts expect that the Fed is looking for labor market conditions to ease, reducing wage pressures and services inflation.

For now, data released Tuesday showed that a measure of pay and benefits rose less than expected in the fourth quarter last year, adding to signs that the labor market is cooling.

- Time to halt? -

Ian Shepherdson, chief economist of Pantheon Macroeconomics, argues it is time to pause the Fed's rate hikes, saying in a tweet on Tuesday that "their work is done."

"They have suppressed inflation expectations; the Covid distortions to rents and margins are working through and will drive inflation down," he added.

"Every further Fed rate hike from here just increases the chance of an entirely unnecessary recession," said Shepherdson.

Some Democrats in Congress have also expressed concern over rate increases, with Senator John Hickenlooper urging this week for the central bank to "proceed with caution."

But Fed officials have expressed determination to stay the course, with Fed Chair Jerome Powell telling reporters in December that "the historical record cautions strongly against prematurely loosening policy."

Sweet of Oxford Economics told AFP: "If they signal that they're done and then have to reverse course, that's going to be very disruptive to financial markets."

In a speech this month, Fed Governor Christopher Waller cautioned against being "head-faked" by a temporary trend of positive data.

He added that he will be looking for recent improvements in inflation figures to continue.

"We still have a considerable way to go toward our two percent inflation goal, and I expect to support continued tightening of monetary policy," Waller said in the earlier speech.
US Consumer Confidence Down
Consumer confidence in the United States edged down in January on concerns over the economy in the coming months and less optimism on the jobs outlook, according to survey data released Tuesday.
The closely watched consumer confidence index ticked down more than expected to 107.1 in January, down from a revised 109.0 reading in December, said think tank The Conference Board.

"Consumer confidence declined in January, but it remains above the level seen last July," said Ataman Ozyildirim senior director of economics at The Conference Board, which compiles and releases this index.

It fell the most for households earning less than $15,000 and for households aged under 35, he added.

While the start of the year saw an improvement in consumers' assessment of current economic and labor market conditions, the expectations index went lower in January.

This reflects "concerns about the economy over the next six months," Ozyildirim said.
The retreat comes as efforts to cool the world's biggest economy start to bite, with inflation and wage gains showing signs of ebbing.

Consumers were less upbeat about the short-term outlook for jobs, and also expect business conditions to worsen in the near term, he added.

The expectations index fell below a reading of 80, which typically signals a recession within the next year, said The Conference Board's report.

But the expectation is that incomes will remain relatively stable in the months ahead, with fewer people planning to buy a home.

"Consumer attitudes are not yet showing significant improvement, even as inflation is easing, and job growth remains strong," said economist Rubeela Farooqi of High Frequency Economics.

"Slower job growth and diminishing savings going forward could be a constraint for households," she said.
ANC Calls Power Cuts "Disaster"
South Africa's governing ANC party has asked top officials to declare a national state of disaster to end severe electricity blackouts that have wreaked havoc on Africa's most industrialised nation, its secretary general said Tuesday.
Declaring a national disaster would unlock additional funds and resources to "better manage the crisis," Fikile Mbalula told a news conference after the party's new executive committee met over the weekend.

The years-long crisis of intermittent power cuts has worsened in recent months, with the electricity network operated by the debt-laden state energy firm Eskom failing to keep pace with demand as it struggles to maintain its ageing coal-powered infrastructure.

"We shouldn't be arrogant and deny the fact that we have... a crisis," Mbalula told a news conference.

"We are responding to this crisis, and the president and the team in government have been given a clear instruction by the ANC," he said.

He said the move would speed up the response of President Cyril Ramaphosa's administration, with a target of ending the blackouts by year-end.

The scheduled blackouts, which can last from two hours to over 12 hours a day, have sparked widespread anger and taken a heavy toll on industrial production and businesses.

Opposition parties have vowed to stage more protests against the government's response to the blackouts, after the most recent mass demonstrations last week drew several thousands of people into the streets.
South Africa's economic growth is expected to slow to just 0.3 percent this year because of the power shortages, after growth of 2.5 percent last year.
Nigeria Bonds Dive After Ratings Downgrade
Nigeria's government bonds fell heavily on Monday after ratings agency Moody's downgraded the West African oil producer late on Friday to Caa1 from B3, saying the government's fiscal and debt position was expected to keep deteriorating.
Longer-dated bonds were down the most, with the dollar-denominated 2051 Eurobond falling more than 2.8 cents in the dollar to 68.758 cents according to Tradeweb data . Only the Eurobond maturing this year fell less than 1 cent.
"The review for downgrade focused on Nigeria's fiscal and external position and the capacity of the government to address the ongoing deterioration – other than by alleviating the burden of its debt through any form of default, including debt exchanges or buy-backs," Moody's said.
"Immediate default risk is low, assuming no sudden, unexpected events such as another shock or shift in policy direction," Moody's added.
As the bond prices tumbled, the premium or 'spread' investors demanded to hold Nigerian debt rather than ultra-safe U.S. Treasuries jumped 46 basis points to 777 basis points. Nigeria's bonds had outperformed other African and emerging market issuers over the last six months, according to JPMorgan.
"That is a significant move because there will be a lot of forced selling," Viktor Szabo, emerging market portfolio manager at Abrdn, told Reuters. "Pension funds don't like have names that are defaulting or even close to defaulting."
Moody's said it expects just the interest payments on Nigeria's debt to take up about half of the government's revenue in the medium term, up from 35% in 2022. It also sees the debt-to-GDP ratio rising to 45%, up from 34% last year and 19% in 2019.
The International Monetary Fund estimates the country spent 80% of revenues on servicing debt last year, a ratio that it reckons could rise to 100%.
Despite the numbers, Nigeria's finance minister Zainab Ahmed said the country's debt trajectory was sustainable in an interview with Bloomberg TV earlier in January and that the plan was to bring the debt-to-GDP ratio down to 60% in 2023.