Business and Technology
Ghana Gains GDP
Ghana's economy expanded 4.8% year-on-year in the second quarter of 2022, driven by growth in the fishing, manufacturing and education services sectors, data from the country's statistics service said on Tuesday.
ACCRA —
The gold- and cocoa-producing nation, which said in July it would seek IMF support as its balance-of-payments position deteriorated, recorded 4.2% growth in the second quarter of 2021.
Economic growth came in at 3.3% in the first quarter of this year, less than half the 7% growth seen in the last quarter of 2021 as the West African nation battled runaway inflation, a depreciating local currency and high public debt.
"The sharp decline we recorded in the last quarter has been marginally reversed," government statistician Samuel Kobina Annim said during a press conference.
The government has blamed its woes on a combination of forces, including the COVID-19 pandemic, the war in Ukraine, as well as U.S. and Chinese economic slumps.
Annim cautioned against seeing recent growth as a reversal of fortunes, however. Growth figures may not fully reflect the effects of Russia's invasion of Ukraine until the third and fourth quarters of this year, he said.
"Keep in mind that whatever happened in Ukraine in the first quarter of the year and the COVID-19 pandemic have a lot of pass-through effects," Annim said.
"If you take macroeconomic variables like inflation, like the exchange rate, the potential of a pass-through effect in the third and fourth quarters is high," he added.
Headline inflation rose 10.4 percentage points in annual terms over the second quarter, while the country's balance-of-payments deficit swelled from around $935 million in March to nearly $2.5 billion by the end of June.
The nation's cedi currency, however, which saw rapid depreciation over the latter half of the first quarter, was largely stable over the course of the second. It has since resumed its plunge, having lost around 30% of its value against the dollar since the year began.
See all News Updates of the Day
Nigeria's Tinubu Advances Domestic Reform, Regional Role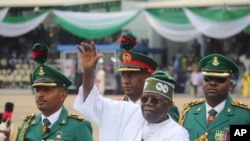 LAGOS — Just a month in power, President Bola Ahmed Tinubu has already received foreign entrepreneurs and investors at his villa, telling them Nigeria is open for business after a flurry of surprise economic reforms.
The former Lagos governor added a diplomatic step this week, becoming chairman of the West Africa bloc, Economic Community of West Africa States, ECOWAS, with a call for more democracy and cooperation in the region wracked by coups and jihadists.
Tinubu, 71, has made a swift start, defying critics fearful of his health and appearing determined to propel Africa's most populous nation "Nigeria, we are back," he said, accepting the rotating presidency of 15-member ECOWAS in Guinea Bissau.
His financial overhaul — floating the naira currency and ending a fuel subsidy — and the push to promote Nigeria's global role broke from former president Muhammadu Buhari's more low-key approach.
Supporters see the man known as the "Godfather of Lagos" for his political acumen bringing his experience to the regional stage.
"Everybody is looking up to Nigeria, especially in Africa and the ECOWAS region and President Tinubu is ready to take up the gauntlet," Dele Alake, a government spokesman, said.
But while business chiefs from Bank of America to Shell and Western partners lined up to praise Tinubu for his swift reforms, the Nigerian leader still must tackle vast domestic financial difficulties.
Elected in February in a highly contested vote, Tinubu last month acknowledged his early policies caused short-term pain for Nigerians with higher fuel, transport and food costs.
And while he pushes Nigeria's role as a regional heavyweight in West Africa, at home his own country struggles with huge security challenges.
"It interesting to see Tinubu's international focus, the key risk is being seen as a paper tiger," said Cheta Nwanze, partner at SBM Intelligence, a Nigerian risk advisory.
"Only Nigeria is in the position to corral the region, but it will be difficult for Nigeria to do that when the homefront is still a mess."
The continent's biggest economy and a top oil producer, Nigeria has always been a regional player, sending troops on peacekeeping missions and offering leadership in multilateral African organizations.
Under Tinubu's predecessor, former army commander Buhari, Nigeria dislodged jihadists from the northeastern areas they once controlled, helped by troops from neighboring Chad. But critics say eight years of his unorthodox economics deterred investors while massive theft of oil undermined the petroleum sector.
Nicknamed "Baba Go-Slow" by critics, Buhari also mostly kept a lower profile on the global stage.
"Nigeria's leadership role within the West African sub-region has declined a little during Buhari's tenure due to a number of reasons including some policy decisions," said Professor Kabiru Sufi, public affairs senior lecturer at Kano College.
"I believe Tinubu stands a chance to redeem Nigeria's standing and status. His recent election as ECOWAS chairman is a good start."
But the ECOWAS region is in a delicate spot. Three member states are now governed by military juntas after coups and jihadists control large parts of Burkina Faso. Facing a wave of anti-French sentiment, France has also withdrawn its military presence from Mali, Burkina and Central African Republic.
Even before he turns his attention outward, Tinubu faces enough challenges at home.
Beyond the 14-year jihadist conflict, insecurity has spread to many parts of Nigeria, where bandits carry out mass kidnappings, intercommunal attacks destroy villages and separatist tensions simmer in the southeast.
The economic outlook is equally as complex. Tinubu quickly reversed some of Buhari's economic policies, ending a costly fuel subsidy meant to keep petrol prices low and lifting controls on the naira currency.
"We are excited with the new government, some of the early decisions they have taken," Bank of America international executive Bernard Mensah told reporters in Nigeria this month, echoing other multinationals visiting Tinubu.
But, already hit hard by inflation, Nigerians now must deal with a naira devalued 40% and tripled fuel prices biting into their family budgets.
About 40% of Nigerians or nearly 83 million people already live below the poverty line, according to the World Bank.
In a report, the bank welcomed Tinubu's early reforms as "timely and crucial," but called for more social programs to shield the most vulnerable.
"Without compensation, many households could be pushed into poverty," it warned.
Along with the fuel subsidy and forex controls, public debt is also a risk. Last year, Nigeria spent 96% of its revenues on debt servicing alone, according to SBM.
"Removing the fiscal and monetary distorters of fuel and FX subsidies are the first two crucial things," its report said. "Right behind these two is the matter of debt management."
Global Shipping Aims to Cut Carbon Emissions
LONDON — The International Maritime Organization, overseer of the highly-polluting shipping industry, has agreed to improve on its target to cut carbon emissions, according to a draft agreement seen July 7 by AFP.
The latest carbon reduction agreement comes at the end of a five-day meeting at the International Maritime Organization's headquarters in London.

The gathering of the IMO's Marine Environment Protection Commission pitted climate-vulnerable nations - particularly islands in the Pacific - and richer countries against big exporters such as China.

The vast majority of the world's 100,000 cargo ships - which carry 90 percent of the world's goods - are powered by highly-polluting diesel.

Shipping, which is responsible for around three percent of global greenhouse gas emissions according to the U.N., is judged to be off course in the fight against climate change.
Compared with 2008 levels, the United Nations' global shipping regulator has agreed to cut total annual emissions of greenhouse gases "by at least 20 percent, striving for 30 percent, by 2030" and "by at least 70 percent, striving for 80 percent, by 2040."

The current target was a 50-percent reduction by mid-century, compared with 2008.

Shipping emits roughly the same level of greenhouse gases as aviation, which is aiming for net zero by 2050.

Environmental campaigners on July 3 protested outside the IMO's headquarters at the start of the group's meeting..

Several dozen activists, including some dressed as jellyfish, urged greener freight to help tackle climate change and protect the oceans.
Student Private Data Exposed By Ransomware Operators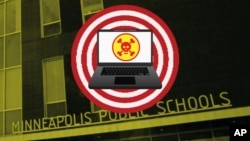 WASHINGTON — Ransomware gangs have been stealing confidential documents from schools and dumping them online. The documents describe student sexual assaults, psychiatric hospitalizations, abusive parents — even suicide attempts. U.S. schools are now prime targets for far-flung criminal hackers.
The confidential documents stolen from schools and dumped online by ransomware gangs are raw, intimate and graphic. They describe student sexual assaults, psychiatric hospitalizations, abusive parents, truancy — even suicide attempts.
"Please do something," begged a student in one leaked file, recalling the trauma of continually bumping into an ex-abuser at a school in Minneapolis. Other victims talked about wetting the bed or crying themselves to sleep.
Complete sexual assault case folios containing these details were among more than 300,000 files dumped online in March after the 36,000-student Minneapolis Public Schools refused to pay a $1 million ransom. Other exposed data included medical records, discrimination complaints, Social Security numbers and contact information of district employees.
Rich in digitized data, the nation's schools are prime targets for far-flung criminal hackers, who are assiduously locating and scooping up sensitive files that not long ago were committed to paper in locked cabinets. "In this case, everybody has a key," said cybersecurity expert Ian Coldwater, whose son attends a Minneapolis high school.
Often strapped for cash, districts are grossly ill-equipped not just to defend themselves but to respond diligently and transparently when attacked, especially as they struggle to help kids catch up from the pandemic and grapple with shrinking budget.
Months after the Minneapolis attack, administrators have not delivered on their promise to inform individual victims. Unlike for hospitals, no federal law exists to require this notification from schools.
The lasting legacy of school ransomware attacks, it turns out, is not in school closures, recovery costs or even soaring cyberinsurance premiums. It is the trauma for staff, students and parents from the online exposure of private records — which the AP found on the open internet and dark web.
Taking the situation in perspective, analyst Brett Callow of the cybersecurity firm Emsisoft said "A massive amount of information is being posted online, and nobody is looking to see just how bad it all is. Or, if somebody is looking, they're not making the results public."
US Regulators Demand Details on Tesla's 'Autopilot'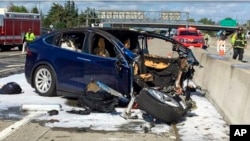 NEW YORK — U.S. auto safety regulators have demanded additional information about Tesla's Autopilot, threatening civil penalties on the automaker for inadequate response, according to a document request reviewed July 6 by AFP.
The information request from the National Highway Traffic Safety Administration, filed July 3, seeks more details about Tesla's modifications to the driver-assistance system, which has been probed by the agency since 2021 over its safety record.

"Failure to respond promptly and fully" could lead to civil penalties of up to $26,315 per violation per day for a maximum of $131.6 million, said the letter from Tanya Topka, acting director of the Office of Defects Investigation, which set July 19 as a deadline.

NHTSA launched the probe in August 2021 following a series of accidents involving Autopilot and emergency vehicles. After the initial inquiry, the agency expanded the investigation in June 2022.

The probe "aims to explore the degree to which Autopilot and associated Tesla systems may exacerbate human factors or behavioral safety risks by undermining the effectiveness of the driver's supervision," NHTSA has said.

In the July 3 letter to Tesla Director of Field Quality, Eddie Gates, Topka asked for "all modifications or changes" from the start of production for vehicles produced between 2014 and 2023.

This includes: the date of the modification; the reason for the change; and the primary means of distribution and whether the change required personal servicing.
Ivory Coast Fishing Pause Hits Livelihoods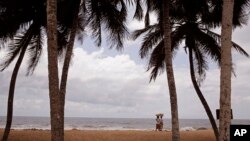 ABIDJAN — On a beach south of Abidjan, fishermen are spending the day sitting in the shade and playing cards. Normally, they would be out on their boats - long canoes known as pirogues hunting the seas. But this month, fishing was banned to help the country's badly depleted fisheries recover.
"We can't do anything, we can't do anything at all," said Patrick Ange Yao, a fisherman since the turn of the century.

"We sit here, we chat," he said. But "we don't even know where to go - we just go around in circles."

Overfishing compounded by climate change has left the waters off the West African state alarmingly void of a decent catch.

In May, the government announced an "annual biological rest period" in the nation's 200,000-square-kilometre Exclusive Economic Zone.

The measure entails a ban on trawling for a range of commercial species, including red tuna, sardinella, anchovies and threadfin.

Artisanal fishermen are being banned in July and "industrial and semi-industrial" vessels in July and August.

But the halt has come without any aid, leaving families of small-scale fishermen in dire straits.

Yao and other men in Aleya, a village wedged between Abidjan and the sea, said they came from the Alladian ethnic group, a community that for generations has lived from fishing.

They could not imagine doing anything else.

"We do the fishing and our wives sell the fish, so when (fishing) stops, everything comes to a halt," said Yao.

Some of their spouses are buying frozen fish and hawking it to try to make a living, but "we earn nothing," said Gladys Donco, the wife of a fisherman and a trader for 32 years.

Frozen fish brings in just 3,000 CFA francs ($5) per day, Donco and her friend Alice Koffi explained.

By comparison, a successful month between July and December catching sea bream or a species called forkbeard can bring in up to 500,000 francs.

Ivory Coast is not the only West African nation with sickly fisheries.

Amnesty International reported in May that chronic over-fishing, especially by foreign-owned industrial trawlers, was having a "devastating" impact on the region, costing The Gambia, Mauritania, Senegal, Guinea-Bissau, Guinea and Sierra Leone $2.3 billion per year in losses.

Climate change is another threat.

According to the World Bank, warming oceans and rising carbon dioxide levels will cause catches off Ivory Coast to decline by 40 percent by 2100.

Many argued that the impact of artisanal fishing on fish reproduction was far less than that of industrial fishing.

If the fish are there, a pirogue may come home with a catch of 500-600 kilograms on a trip lasting several days, said Yao.

But trawlers can net tons over the same period, including juvenile fish that have yet to mature and reproduce.

"It takes at least three months for the fish to come back" after an area is swept clean, Yao said, referring to the sometimes illegal practices by Chinese vessels.

The damage meant they had to venture farther out to sea, toward the border of Ghana or Liberia, and as much as 100km from the coast, they said.

"We have children - we don't know what we're going to do to feed them and keep a roof over our heads," said Kouame Benjamin Kouakou.