Business and Technology
CES 2023 Shows Off "Flops"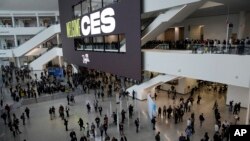 A "Gallery of Flops" including a handset just for tweeting and a failed Apple stereo system warned entrepreneurs at CES on Thursday that dreams of market glory can crumble. VOA's Hassuna Baishu is attending CES 2023 and is livestreaming and reporting from the convention floors. Stay here at VOAAfrica.com for continual updates.
LAS VEGAS —
The annual CES consumer electronics extravaganza has thrown open its doors in Las Vegas as the industry looks to the latest innovations to help cure the pain from an ailing global economy.
But some "bright ideas" dim out before they get to maket, or make money.
Iconic product failures put on display at the CES consumer electronics show included a skin-toning face mask reminiscent of a horror film; eyewear embedded with therapeutic magnets and a model of failed 80s sports car DeLorean.

"Many founders have this bias where they think they're geniuses and everything that they are doing is super right," the gallery of failures organizer, Prelaunch founder Narek Vardanyan told AFP.

"(But) you can burn a lot of money and lose a lot of years."

The annual CES consumer electronics extravaganza threw open its doors in Las Vegas on Thursday as the industry looks to the latest innovations to help cure the pain from an ailing global economy.

Failures on display in the cautionary Gallery of Flops also included Zune MP3 players launched by Microsoft and the defunct Pippin game console from Apple, which never became popular.

About 80 percent of new products launched every year fail, often because founders failed to assess whether people were really willing to spend money on what they were selling, according to Vardanyan.

While tech giants can afford to have products occasionally bomb, such an outcome can be the end of a young startup.

"I think it's great to consider failures because failures are valuable learning experiences," said Brad Holliday of ID8 Innovation, which advises big companies launching startup projects.

"If you can speed your process of understanding when something is not going to be successful, you can save yourself money in the long run," he added.

- 'Waste money' -

Flop show organizer Armenia-based Prelaunch specializes in checking potential demand for new products early in the creation process, according to its chief.

"For a starry-eyed entrepreneur, this type of idea could probably help them not waste a lot of money or time chasing something that isn't reasonable," said MH3 Collective founder Mark Harrison, whose group of ventures in Canada includes marketing agencies and nonprofit organizations.

"It's interesting; you could have a whole museum," Harrison added while surveying the flops on display.

Creative Strategies analyst Carolina Milanesi told AFP that gadget makers showing off innovations this year will be keen to get products to market quickly.

Given the tough global economy, startups don't have the five years they might have once expected to perfect their projects and avert failure, she said.

Startups today need to be "banking on money coming into their coffers in the near future," Milanesi said.
See all News Updates of the Day
Total Makes Mozambique Visit
The head of French energy giant TotalEnergies is expected this week to visit Mozambique, where a multi-billion-dollar gas project has been on hold since a 2021 jihadist attack, according to government sources.
CEO Patrick Pouyanne is to fly to the southern African nation to discuss conditions for the possible restart of operations in restive Cabo Delgado province.

Pouyanne "will hold meetings... for the resumption of activities interrupted as a result of the terrorist action," a Mozambican official told AFP, speaking on condition of anonymity.

He is expected to hold talks with President Filipe Nyusi and government ministers, the sources said.

TotalEnergies said it did not comment on travel arrangements.

Mozambique has set high hopes on vast natural gas deposits -- the largest found south of the Sahara -- that were discovered in the Muslim-majority northern province in 2010.

If all the deposits are tapped, Mozambique could become one of the world's 10 biggest gas exporters, according to estimates.

But the region has since been hit by an insurgency waged by Islamic State-linked militants, casting doubt over the scheme.

TotalEnergies halted its $20 billion LNG project in 2021, after a deadly raid on the coastal town of Palma.

The attack triggered the deployment of forces from Rwanda and southern African countries which have since helped Mozambique retake control of much of Cabo Delgado.

But sporadic and low-level jihadists attacks continue in part of the province.

Pouyanne's visit is likely to fuel expectations that TotalEnergies is closer to resuming work in the impoverished region.

In November, the first export shipment of liquefied natural gas (LNG) from the area left Mozambique for Europe.

But the LNG was produced at Coral Sul, a floating facility managed by Italian company Eni.

The deep-water scheme has so far been spared from the risk of attack, whereas Total's project is onshore.

The conflict in northern Mozambique has claimed more than 4,500 lives, 2,000 of them civilians, and forced around a million people to flee their homes.

Euro Inflation Falls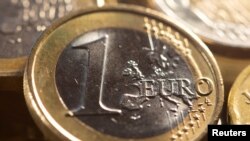 The eurozone's annual inflation rate has fallen for a third consecutive month, official data showed on Wednesday, but uncertainty over the figures and continued price growth cooled optimism.
EU consumer prices in January eased to 8.5 percent, down from 9.2 percent in December, helped by a continued slowdown in the pace of energy cost rises.

Although inflation in the single currency area is slowing, the European Central Bank (ECB) is expected to raise interest rates on Thursday with a 50-basis-point hike.

January's inflation rate was much lower than the forecast of nine percent by financial data firm FactSet. But economists warned against taking the data at face value.

"January's bigger-than-expected decline in headline euro-zone inflation should be taken with a big pinch of salt" because Germany's data were estimates only and "therefore likely to be unreliable", Jack Allen-Reynolds, senior Europe economist at Capital Economics, said in a note.

Inflation had peaked at 10.6 percent in October 2022 -- five times higher than the ECB's target -- after a year of uninterrupted increases.

ECB President Christine Lagarde said last month rates "will still have to rise significantly at a steady pace to reach levels that are sufficiently restrictive and stay at those levels for as long as necessary" to bring inflation down.

There had been fears that the eurozone's core inflation, which excludes food and energy prices, would jump in January. But it ended up not changing from the 5.2 percent recorded in December.

A "jump in core inflation in some key countries will be enough for the central bank to confirm its current hawkish stance," said ING senior eurozone economist Bert Colijn.

Eurostat data showed energy costs increased by 17.2 percent in January compared to 25.5 percent a month earlier.

Food and drink costs recorded a greater rise of 14.1 percent last month compared to 13.8 percent in December.

- European resilience -

Among the 20 countries that use the euro, Luxembourg and Spain had the lowest inflation rate, both reaching 5.8 percent in January, Eurostat said.

A flurry of better-than-expected data in the past weeks have raised hopes that the European economy is more resilient to the economic shocks from the war in Ukraine.

The eurozone is set to avoid recession this winter after recording weak-but-positive growth of 0.1 percent in the fourth quarter of 2022, data showed Tuesday.

"We think that today's print confirms that headline inflation peaked in Q4 last year and will continue to ease throughout 2023 on the back of favorable base effects and lower gas and energy prices," said Mateusz Urban, senior economist at Oxford Economics.

According to Eurostat data published Wednesday, the unemployment rate in the eurozone remained stable in December at 6.6 percent.

US Fed Considers More Rate Hikes
The US Federal Reserve is in the second day of its policy meeting Wednesday, on growing expectations that it will step down to a smaller interest rate hike as red-hot inflation shows signs of cooling.
Policymakers are widely expected to announce a 0.25 percentage point rate hike at the end of their two-day meeting, slowing from a half-point increase in December and steeper hikes before that.
The Fed cranked up the benchmark lending rate seven times last year, including four consecutive 0.75 percentage point increases, lifting borrowing costs in hopes of dampening demand.

The aim is to rein in inflation, which surged to its fastest pace in decades in mid-2022 but has since come off a peak.

- Not done yet -

But Ryan Sweet, chief US economist at Oxford Economics anticipates this will be accompanied by signals that the Fed is not done yet.

"They want concrete evidence that they've killed inflation, and they haven't yet," he told AFP.

An easing of supply chain stress and shift from spending on goods to services allows the cost of goods to moderate.

"However, it is sticky services prices that will keep the Fed on its rate-hiking course," he said in a recent report.

Analysts expect that the Fed is looking for labor market conditions to ease, reducing wage pressures and services inflation.

For now, data released Tuesday showed that a measure of pay and benefits rose less than expected in the fourth quarter last year, adding to signs that the labor market is cooling.

- Time to halt? -

Ian Shepherdson, chief economist of Pantheon Macroeconomics, argues it is time to pause the Fed's rate hikes, saying in a tweet on Tuesday that "their work is done."

"They have suppressed inflation expectations; the Covid distortions to rents and margins are working through and will drive inflation down," he added.

"Every further Fed rate hike from here just increases the chance of an entirely unnecessary recession," said Shepherdson.

Some Democrats in Congress have also expressed concern over rate increases, with Senator John Hickenlooper urging this week for the central bank to "proceed with caution."

But Fed officials have expressed determination to stay the course, with Fed Chair Jerome Powell telling reporters in December that "the historical record cautions strongly against prematurely loosening policy."

Sweet of Oxford Economics told AFP: "If they signal that they're done and then have to reverse course, that's going to be very disruptive to financial markets."

In a speech this month, Fed Governor Christopher Waller cautioned against being "head-faked" by a temporary trend of positive data.

He added that he will be looking for recent improvements in inflation figures to continue.

"We still have a considerable way to go toward our two percent inflation goal, and I expect to support continued tightening of monetary policy," Waller said in the earlier speech.
US Consumer Confidence Down
Consumer confidence in the United States edged down in January on concerns over the economy in the coming months and less optimism on the jobs outlook, according to survey data released Tuesday.
The closely watched consumer confidence index ticked down more than expected to 107.1 in January, down from a revised 109.0 reading in December, said think tank The Conference Board.

"Consumer confidence declined in January, but it remains above the level seen last July," said Ataman Ozyildirim senior director of economics at The Conference Board, which compiles and releases this index.

It fell the most for households earning less than $15,000 and for households aged under 35, he added.

While the start of the year saw an improvement in consumers' assessment of current economic and labor market conditions, the expectations index went lower in January.

This reflects "concerns about the economy over the next six months," Ozyildirim said.
The retreat comes as efforts to cool the world's biggest economy start to bite, with inflation and wage gains showing signs of ebbing.

Consumers were less upbeat about the short-term outlook for jobs, and also expect business conditions to worsen in the near term, he added.

The expectations index fell below a reading of 80, which typically signals a recession within the next year, said The Conference Board's report.

But the expectation is that incomes will remain relatively stable in the months ahead, with fewer people planning to buy a home.

"Consumer attitudes are not yet showing significant improvement, even as inflation is easing, and job growth remains strong," said economist Rubeela Farooqi of High Frequency Economics.

"Slower job growth and diminishing savings going forward could be a constraint for households," she said.
ANC Calls Power Cuts "Disaster"
South Africa's governing ANC party has asked top officials to declare a national state of disaster to end severe electricity blackouts that have wreaked havoc on Africa's most industrialised nation, its secretary general said Tuesday.
Declaring a national disaster would unlock additional funds and resources to "better manage the crisis," Fikile Mbalula told a news conference after the party's new executive committee met over the weekend.

The years-long crisis of intermittent power cuts has worsened in recent months, with the electricity network operated by the debt-laden state energy firm Eskom failing to keep pace with demand as it struggles to maintain its ageing coal-powered infrastructure.

"We shouldn't be arrogant and deny the fact that we have... a crisis," Mbalula told a news conference.

"We are responding to this crisis, and the president and the team in government have been given a clear instruction by the ANC," he said.

He said the move would speed up the response of President Cyril Ramaphosa's administration, with a target of ending the blackouts by year-end.

The scheduled blackouts, which can last from two hours to over 12 hours a day, have sparked widespread anger and taken a heavy toll on industrial production and businesses.

Opposition parties have vowed to stage more protests against the government's response to the blackouts, after the most recent mass demonstrations last week drew several thousands of people into the streets.
South Africa's economic growth is expected to slow to just 0.3 percent this year because of the power shortages, after growth of 2.5 percent last year.