Business and Technology
Africa Gas Gets International Support
Senegalese President Macky Sall said on Thursday there is growing international support for developing natural gas resources in Africa as part of the continent's energy transition.
DAKAR —
"We need to salute the positive evolution of partner countries and institutions on the financing of gas projects," Senegal President Macky Sall said in a speech at a World Bank-sponsored conference in the capital Dakar.
"We are starting to come to our senses on this question," he said, without citing specific examples.
African leaders have bristled at pledges by Western countries to eliminate or reduce development financing in Africa for gas projects in the name of fighting climate change, even as those same countries tout gas as a "transition fuel" at home.
But the war in Ukraine and efforts by developed economies to reduce their reliance on Russia have led to renewed interest in African gas. The German government, for example, said in May that it might help explore a gas field in Senegal.
On Wednesday, the European Parliament backed EU rules labelling investments in gas and nuclear power plants as climate-friendly. Gas is a fossil fuel that produces planet-warming emissions, but far less than coal.
Western development finance institutions have in recent years announced measures to restrict financing to gas projects. The European Investment Bank has ended financing to gas projects entirely.
The extent to which that interest in African gas for export could translate into support for domestic gas-fired power production is not yet clear, and donor countries have not reversed previously-announced policies on development financing.
Nevertheless, World Bank Managing Director for Operations, Axel van Trotsenburg, told Reuters in an interview at the conference that there was mounting recognition of gas' role as a transition fuel in Africa.
"Given that a lot of the OECD countries are increasing gas use, there is more sympathy for this argument," he said.
See all News Updates of the Day
Huge Rate Hike for Ghana
Ghana's central bank on Wednesday delivered its biggest rate hike ever, a 300 basis point increase to 22% at an emergency meeting to address the economy's rapid deterioration amid crippling inflation.
The hike comes just three weeks after it kept its monetary policy rate unchanged at 19% and said it was pausing to observe the impact of a series of record-breaking hikes.
It had been due to meet again in late September, but on Monday it said an emergency meeting was needed.
"The Committee took note of the increase in inflation in the month of July and heightened pressures in (the) foreign exchange market," the Bank of Ghana's Monetary Policy Committee said in a statement.
"Considering the risks to the inflation outlook, the Committee decided on a 300 basis points increase," it said, adding that it would also raise the primary reserve requirement of banks from 12% to 15% in a phased manner.
Ghana's "cedi" currency has continued its steep decline since the July monetary policy meeting, losing more than 6% against the dollar on Wednesday alone, according to Refinitiv Eikon data. That brought total losses for 2022 to close to 39%.
Meanwhile, consumer inflation rose further to 31.7% annually in July, its highest since late 2003, and the government's top statistician warned it was not possible to say whether inflation had peaked.
The conditions have sparked street demonstrations against economic hardship. Last month, hundreds of demonstrators in Ghana's capital Accra protested against fuel price hikes, a tax on electronic payments and other levies.
The committee partially blamed Ghana's current economic woes on external factors including a strong dollar and tighter global financial conditions.
It said revenue generation had been a challenge this year for the government and that without access to international capital markets, a central bank overdraft had helped to fill the gap.
Ghana is in the early stages of negotiating a support deal with the International Monetary Fund after initially saying it would not turn to the fund for help.
Friday's hike could help show Ghana is committed to reaching a deal with the IMF, said Razia Khan, chief economist for Africa and the Middle East at Standard Chartered.
"While a higher policy rate alone may not be sufficient to stabilise the currency in the very near term, it will at least provide reassurance on the seriousness of Ghana's negotiations with the IMF," she said.
Nigeria Electric Strike Suspended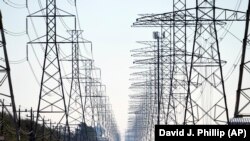 Workers at the Transmission Company of Nigeria (TCN) have suspended a strike that began on Wednesday and caused a nationwide blackout, a workers union official said after a meeting with the government.
The National Union of Electricity Employees (NUEE) general secretary Joe Ajaero told Reuters the union would suspend the strike for two weeks after a meeting with TCN management and the minister of power.
"A committee chaired by the Minister of State for Power has been set up to work out modalities on resolution of the issues. Power would be restored either this night or tomorrow in the morning," Ajaero said.
Nigeria's 11 electricity distribution companies issued notices to clients on Wednesday saying that they were unable to supply power due to the strike.
Lagos-based Ikeja Electric, the largest distribution company, said "we are currently experiencing disruption of power supply as most stations within our network have been shut down."
The grid capacity had dropped to zero by 5:00 p.m. (1600 GMT) from 4,100 megawatts (MW) early on Wednesday, according to TCN. By 9:50 p.m. (20:50 GMT) capacity was at just 35 MW.
On Tuesday, Nigeria's national grid had a peak supply of 4,800 MW, the highest in many months but still far below what the country of 200 million people needs.
In calling the strike, NUEE had said in a notice to members that it was protesting against discriminatory promotion procedures at the state-owned transmission company and unfair labor practices in the power sector, among other grievances.
Due to reliability problems with Nigeria's electrical grid, a majority of businesses and homes rely on diesel and petrol-powered generators while many more go without electricity.
Big Cocoa Hopes - Ivory Coast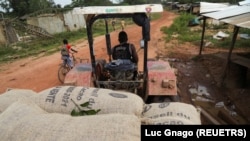 Above-average rains last week in most of Ivory Coast's cocoa regions could pave the way for an early and strong start to the October-to-March main crop if the weather remains favorable next month, farmers said..
Farmers in different regions of Ivory Coast said that cocoa pods were developing well on trees and that the next month would be crucial for the size of the main crop.
"If it rains heavily in September with lots of sunshine, the harvest will be abundant until at least January," said Albert N'Zue, who farms near Daloa, where 23.1 millimeters (mm) of rain fell last week, 1.2 mm above the five-year average.
Farmers made similar comments in the central regions of Bongouanou and Yamoussoukro, where rains were above average last week.
In the southern region of Divo, where rainfall was 12.3 mm last week, 1.1 mm above the average, farmers said signs so far pointed to an early start to the main crop.
"There are many average pods already on the trees compared to last season at this time. We will have enough crops by mid-September," said Alfred Yapo, who farms in the outskirts of Divo.
Farmers were also upbeat about the outlook for the main crop in the western region of Soubre, in the southern region of Agboville and in the eastern region of Abengourou. Rains there were below average but good soil moisture content has helped pods to develop well.
Weekly average temperatures ranged from 24.2 to 25.5 degrees Celsius.
Ivory Coast, the world's top cocoa producer, is in its rainy season that runs from April-to-mid-November, when rains are usually abundant and sometimes heavy.
Tunisia Stops Sea Bid
Tunisia said Tuesday it had foiled several attempts by almost 100 migrants to reach Europe via the Mediterranean Sea since the previous day.
Tunisia's National Guard said it had prevented five maritime crossings and rescued 80 people, mostly Tunisians and including 35 migrants from sub-Saharan Africa.

It said "preventive operations" were also carried out near Menzel Temime in the north, Mahdia and Kerkennah on the central coast and Zarzis in the south, leading to 11 arrests.

The National Guard said it had seized "a sum of money" without specifying the amount, and an inflatable boat in these operations.

On Monday, maritime and military authorities said 657 people were rescued or prevented from trying to cross in 46 separate incidents between Friday and Monday.

The defense ministry told AFP that 42 Egyptians who had set sail from Libya were rescued Sunday off Kerkennah, after their boat sank and they took refuge on an oil platform.
Tunisia and Libya are the main points of departure for migrants trying to reach Europe from Africa. Sea crossing attempts tend to increase during spring and summer.
The two countries are also the gateway for sub-Saharan Africans hoping for a better life by escaping impoverished and strife-torn countries such as Sudan.

The EU's Frontex border agency says the central Mediterranean route was used by more than 42,500 migrants between January and July, up 44 percent compared with the first seven months of 2021.

"Hello, Darkness!" - Eskom
South African state utility Eskom said it would implement "Stage 2" rotational power cuts between 1600 and 2400 local time (1400 and 2200 GMT) on Tuesday, due to a shortage of generation capacity.
Eskom in a statement also warned that there was a high probability of power cuts on Wednesday and Thursday evenings.
Earlier this month Eskom said in a statement that there had been a delay returning several generation units to service, while others had broken down.
Eskom has an aging power station fleet comprised mainly of coal plants that are highly prone to faults.
Government efforts to add additional capacity have been slow, and this year a record among of electricity is set to be cut from the grid.