Business and Technology
Google Russia Bails Out
Internet giant Google says it is filing for bankruptcy and shutting down its Russian operation citing Moscow's seizure of its financial assets there.
California-based Alphabet Inc. says it plans to put its Russian Google operation into bankruptcy after Moscow took its Russian-based bank accounts.
Google says that without cash, it cannot continue there.
Ahead of the bankruptcy filing, Google issued a statement saying Moscow's move "has made it untenable for our Russia office to function, including paying Russia-based employees, paying suppliers and vendors, and meeting other financial obligations."
In March, the company ended providing cloud computing to customers and selling advertising in the wave of western corporate pull-outs from Russia following its February 24 invasion of Ukraine.
While the Google Russia operation may be shuttered, certain services will continue. Russians will still be able to access Google services such as Gmail, Maps, Search, YouTube, and Android - an operating system for mobiles and tablets.
But there's a catch. Since its bank accounts are seized, Russians won't be able to purchase apps despite its Play store remaining open.
Before the bank account take-away, Google had prior scrapes with Moscow. In April, a Russian court ordered the seizure of 500 million rubles - about $7 million U.S. dollars then - over restrictions Alphabet imposed on a Russian TV entity's content placed on YouTube, said to be the most popular social network in that nation.
See all News Updates of the Day
Google Gives It Up
Google will fund a $90-million settlement to small app developers who had alleged the technology giant abused its market position, according to statements seen by AFP Friday.
The case centered on charges that Google violated antitrust laws with its Google Play app store, alleging the technology giant maintained a monopoly in the US market on its Android smartphone system that penalized developers.
The settlement will cover developers with annual Google Play earnings of $2 million or less between 2016 and 2021.
The funds are expected to result in payments of $200,000 or more to some developers among the 48,000 in a class action lawsuit, according to the plaintiffs' attorney, Hagens Berman.
In addition, Google agreed to allow developers to pay a 15 percent service fee on the first $1 million in annual revenues, down from the prior 30 percent.

Other measures will highlight apps from independent developers and make it easier to use these alternatives within the Android ecosystem.
Hagens Berman, which had secured a $100-million settlement from Apple in 2020 in a similar case, hailed the agreement as an example of holding Big Tech to account.

"Today, nearly 48,000 hardworking app developers are receiving the just payment they deserve for their work product -- something Google sought to profit from, hand over fist," said Steve Berman, co-founder of the firm.

Wilson White, a Google vice president for government affairs, said he was pleased with the agreement.

"As the agreement notes, we remain confident in our arguments and case, but this settlement will avoid protracted and unnecessary litigation with developers, whom we see as vital partners in the Android ecosystem," White said.
Tesla Suit Alleges Racism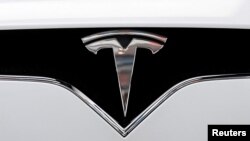 Fifteen Black former or current employees at Tesla (TSLA.O) filed a lawsuit against the electric car maker on June 30, alleging they were subjected to racial abuse and harassment at its factories.
The Black workers said they were subjected to offensive racist comments and behavior by colleagues, managers, and human resources employees on a regular basis, according to the lawsuit filed in a California state court.
Some of the plaintiffs were assigned to the most physically demanding posts in Tesla or passed over for promotion, according to the lawsuit.
The legal action said that worker Montieco Justice, a production associate at Tesla's Fremont factory, was immediately demoted upon returning to Tesla after taking an authorized leave of absence as a result contracting COVID-19.
The automaker is facing at least 10 lawsuits alleging widespread race discrimination or sexual harassment, including one by a California civil rights agency.
On Monday, a federal judge in California ordered a new trial on the damages Tesla owes to a Black former factory worker who accused the company of race discrimination, after he turned down a $15 million award.
The electric vehicle maker previously has denied wrongdoing and says it has policies in place to prevent and address workplace misconduct.
Tesla did not immediately respond to a Reuters request for comment regarding the new suit filed against it.
Ghana Seeks IMF Aid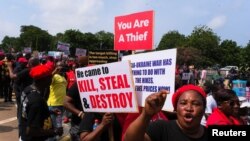 Ghana said on Friday it was seeking International Monetary Fund (IMF) support for its economy, battered by inflation, a pandemic slump and the war in Ukraine.
Ghana will invite the International Monetary Fund "to support an economic program put together by the government of Ghana."
That statement came Friday from Information Minister Kojo Oppong Nkrumah, who said the president had "authorized Finance Minister Ken Ofori-Atta to commence formal engagements" with the IMF.
The announcement followed a phone conversation between Akufo-Addo and IMF chief Kristalina Georgieva, he said.

It came after a two-day protest hit the capital, Accra, over the rising cost of food and fuel.
"The engagement with the IMF will seek to provide balance of payment support... in the face of challenges induced by the COVID-19 pandemic and, recently, the Russia-Ukraine crises," the minister said.
President Nana Akufo-Addo had previously rejected calls to seek financial assistance from the IMF.
In 2015, Ghana secured a $918 million credit facility as part of a three-year arrangement from the IMF.
Data from Ghana's central bank indicates the country's debt-to-GDP ratio was 80.1 percent at the end of last year, and fuel prices have shot up as a result of Russia's invasion of Ukraine.
Eskom. Unplugged. Again.
South Africa state-owned utility Eskom has implemented the worst power cuts the country has seen in more than two years this week. Earlier, it blamed outages on striking workers hampering efforts to bring faulty generation units back online.
South African electricity provider Eskom announced Friday the "Stage 4" power cuts would run on Friday until 2200 local time (2000 GMT) and "Stage 2" outages would be implemented until 0700 (0500 GMT) on Saturday and Sunday.
Eskom said later in the day that it would reduce power cuts during the weekend due to lower demand.
Eskom chief executive Andre de Ruyter, said Friday that he had personally briefed President Cyril Ramaphosa on an ongoing electricity crisis.
"We fully briefed the president on the situation. ... We discussed a number of potential options," de Ruyter told a news conference, refusing to divulge what was discussed.
Eskom implements scheduled power cuts, called "load-shedding," to prevent a total blackout and replenish emergency generation reserves.
Ramaphosa's government has been trying to reform Eskom to make it more efficient, but progress has been slow.
Along with the labor action against it, Eskom has also been a focus of corruption hearings involving so-called "State Capture" - a scheme under which individuals with positions and connections allegedly looted the state-owned enterprise of massive sums.
Sierra Leone Shaves Currency Notes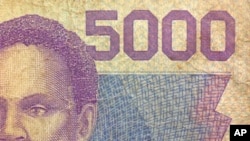 Sierra Leone on Friday was to introduce a new family of banknotes, stripping three zeros off the leone, in a bid to restore confidence in the inflation-hit national currency.
The Bank of Sierra Leone announced the move last August, insisting that the public's purchasing power would not be affected by the change.

A note of 10 new leones will have the same value as a note of 10,000 old leones, the equivalent of just under one US dollar ($0.75).

"We are removing the 'zeros of shame' to get the currency properly aligned," Morlai Bangura, a central bank director, told AFP.

He said the bank had begun distributing the new notes to commercial banks last week.

Year-on-year inflation in the West African country was 24.87 percent in May, according to country's statistics agency.

Rising prices have driven the printing of banknotes, resulting in a mountain of paper money that is costly to sustain and unwieldly for the public.
Shoppers need huge quantities of banknotes for the simplest transactions, and unscrupulous bank tellers sometimes pilfer notes out of sealed bundles of bills.
"Our economy is not doing well -- the cost of rice, flour and sugar are going up daily," said Abubakr Kamara, a restaurant owner in Central Freetown, at the time of the announcement.

Sierra Leone's eight million people live in one of the poorest nations in the world, ranking 182 out of 189 countries in the UN's Human Development Index.

Its economy, heavily dependent on minerals, was devastated by a civil war that ran from 1991-2002 and left about 120,000 dead.
Efforts at rebuilding were set back by an Ebola epidemic in 2014-2016, a fall in world commodity prices and the coronavirus epidemic -- all of which have disrupted trade and investment and hit exports.

Sierra Leoneans will be able to use both the old and new notes during a transition period until September 30.

From October 1, the old currency will cease to be legal tender.

The public will be able to swap the old currency for the new one until November 15, Kallon said in a statement.