Business and Technology
Crypto World's Cracks Widen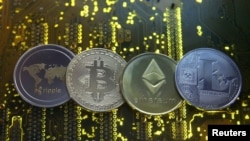 The recent Nomad hack was the eighth-biggest crypto theft on record. Other thefts from bridges this year include a $615 million heist at Ronin, used in a popular online game, and a $320 million theft at Wormhole, used in so-called decentralized finance applications.
LONDON —
When thieves stole an estimated $190 million from U.S. crypto firm Nomad last week, it was the seventh hack of 2022 to target an increasingly important cog in the crypto machine: Blockchain "bridges" - strings of code that help move crypto coins between different applications.
So far this year, hackers have stolen crypto worth some $1.2 billion from bridges, data from London-based blockchain analysis firm Elliptic shows, already more than double last year's total.
"This is a war where the cybersecurity firm or the project can't be a winner," said Ronghui Hu, a professor of computer science at Columbia University in New York and co-founder of cybersecurity firm CertiK.
"We have to protect so many projects. For them (hackers) when they look at one project and there's no bugs, they can simply move on to the next one, until they find a one weak point."
At present, most digital tokens run on their own unique blockchain, essentially a public digital ledger that records crypto transactions. That risks projects using these coins becoming siloed, reducing their prospects for wide use.
Blockchain bridges aim to tear down these walls. Backers say they will play a fundamental role in "Web3" - the much-hyped vision of a digital future where crypto's enmeshed in online life and commerce.
Yet bridges can be the weakest link.
"Blockchain bridges are the most fertile ground for new vulnerabilities," said Steve Bassi, co-founder and CEO of malware detector PolySwarm.
Nomad did not respond to requests for comment, but it has said it is working with law enforcement agencies and a blockchain analysis firm to track the stolen funds. Late last week, it announced a bounty of up to 10% for the return of funds hacked from the bridge.
Nomad said on Saturday it had recovered over $32 million of the hacked funds so far.
"The most important thing in crypto is community, and our number one goal is restoring bridged user funds," Mohan said. "We will treat any party who returns 90% or more of exploited funds as a white hats. We will not prosecute white hats," he said, referring to so-called ethical hackers.
Several cyber security and blockchain experts told Reuters that the complexity of bridges meant they could represent an Achilles' heel for projects and applications that used them.
"A reason why hackers have targeted these cross-chain bridges of late is because of the immense technical sophistication involved in creating these kinds of services," said Ganesh Swami, CEO of blockchain data firm Covalent in Vancouver, which had some crypto stored on Nomad's bridge when it was hacked.
"Cross-chain bridges are an attractive target for hackers because they often leverage a centralized infrastructure, most of which lock up assets," said Victor Young, founder and chief architect at U.S. blockchain firm Analog.
So how best to address the problem?
Some experts say audits of smart contracts could help to guard against cyber thefts, as well as "bug bounty" programs that incentivize open-sourced reviews of smart contract code.
Others call for less concentration of control of the bridges by individual companies, something they say could bolster resiliency and transparency of code.
See all News Updates of the Day
Africa Air Controllers Pause Strike
A 48-hour strike by air traffic controllers in West and Central Africa has been suspended, their union said on Saturday.
The Union of Air Traffic Controllers' Unions (USYCAA), which called the wildcat strike, said in a statement it decided suspend its strike notice for 10 days immediately so as to allow for negotiations.
The strike, which started on Friday, has disrupted flights across the region and left hundreds of passengers stranded at airports on Saturday.
"Air traffic services will be provided in all air spaces and airports managed by ASECNA from today Saturday, September 24, 2022 at 1200 GMT," the statement said.
The controllers work under the Agency for Aerial Navigation Safety in Africa and Madagascar (ASECNA).
Paul Francois Gomis, a leader of the Senegalese air traffic controllers told Reuters that ASECNA staff demand better working and pay conditions. He said the Dakar airport air traffic controllers are short-staffed with only 60 people working when, he asserts, 80 are really needed.
Air Controller Strike Threatens Africa Travel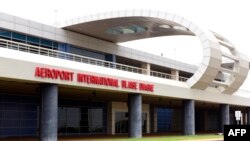 A 48-hour strike planned by some staff of French-speaking West Africa and Madagascar aviation safety agency ASECNA starting on Friday, could impact some flight operations in the region, the agency said in a statement on Thursday.
ASECNA said two of its six flight information regions could be affected by the strike despite court decisions and government bans on the strike in Togo, Chad, Central African Republic, Congo and Senegal.
"ASECNA is under the threat of a strike decided by the Union of Trade Unions of Air Controllers, a clandestine organization which is not recognised by any of the member states of the agency," it said in the statement.
The 18-member states organisation manages air traffic control in an area covering 16.1 million square kilometres of airspace.
"The Niamey flight information region is expected to be impacted," ASECNA said, urging passengers to check updated flight information and so-called Notice-to-Airmen (NOTAM) it will publish on its website. It added that a Niger court decision on the legality of the strike was expected.
It added that there were also risks with the airspace controlled by the Brazzaville, Congo flight information region due to the planned strike. It gave no further details on the risks, but added that a Congo government decision was also expected.
On Thursday, a court in Senegal suspended the call to strike by air traffic controllers in Senegal and Ivory Coast, the agency said.
But Paul Francois Gomis, a leader of the striking Senegalese air traffic controllers told Reuters that they are maintaining their decision to go on strike from 0800 GMT on Friday.
Gomis said ASECNA staff are demanding better working and pay conditions. He said the Dakar airport Air traffic controllers are short-staffed with only 60 people working where 80 are really needed.
Dakar airport authorities could not be reached for comments.
South Africa Joins Rate Hike Round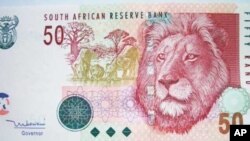 South Africa's central bank on Thursday raised its benchmark interest rate by three-quarters of a percentage point to 6.25 percent in a bid to fight inflation. The move follows interest rate hikes by a number of other nations in recent days.
The rate hike follows a similar 0.75 percent boost in July -- the highest in a decade.

That, as inflation soared to 7.8 percent in July, near a 13-year record high.

The South African Reserve Bank, in announcing the hike, voiced concerns over high inflation and weak economic growth.

"The Monetary Policy Committee decided to increase the repurchase rate by 75 basis points to 6.25 percent per year," bank governor Lesetja Kganyago said.

"The level of the repurchase rate is now closer to the level prevailing before the start of the pandemic," he said.

The move is the fifth rate hike in a row.

Nigeria's Public Debt Grows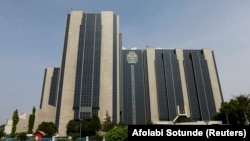 Nigeria's total public debt rose 3% to $103.3 billion in the second quarter of this year, largely driven by local borrowing to finance the budget deficit, the Debt Management Office (DMO) said.
The DMO said in its latest data, seen by Reuters on Tuesday, that public debt increased from $100.07 billion as of March this year to $103.3 billion by the end of June.
Although the debt constitutes 23% of the country's gross domestic product - within the government's self-imposed limit of 40% - Nigeria's debt repayment costs are rising while revenues are shrinking.
Between January and April, Nigeria spent more money to service its debt than it raised as revenue.
Nigeria's deficit has grown this year due to the high cost of a fuel subsidy at a time when oil revenue has fallen due to crude theft and vandalism of pipelines.
Petro Nicking "Treason" - Nigerian Lawmaker
Crude oil theft in Nigeria, which is blamed for throttling output and exports, is tantamount to treason that should be punished by the stiffest possible penalty, the Speaker of the House of Representatives said on Tuesday.
Femi Gbajabiamila said Nigeria's crude exports were at their lowest in two decades, blaming it on crude theft that he described as "treason against our country".
Oil production fell below 1 million barrels per day in August, figures from the regulator show.
"Those who seek to impoverish our country in this manner have declared war against the Nigerian people," he told legislators when reconvening the House of Representatives after a two-month break.
"The government's response must be sufficient to convince them of the error of their ways and deter others who might be tempted to join in their treason."
President Muhammadu Buhari last month expressed concern over large-scale theft of crude oil, saying it was affecting the country's revenue "enormously."